Divi WordPress Theme – the most popular WordPress Theme in the World!
Divi is the latest theme from Elegant Themes and is available as part of their pack of 87 themes and 3 plugins. Divi theme has attracted a lot of attention since its release, thanks to its attractive design and range of features including the Divi page builder tool.
Divi has been regularly updated since its initial release and is now the flagship theme from Elegant Themes. A recent update saw the already impressive page builder get a major overhaul. Thanks to this, Divi theme is now one of the few WordPress themes to include a true front-end page builder tool with point and click inline editing. Therefore, if you're looking for a stylish WordPress theme that you can customize in almost every way, Divi theme could be the theme for you.
Divi Theme 4.0.6 – Ultimate WordPress Theme and Visual Page Builder Main Features:
Truly multi-purpose, designed for freelancers, small agencies/businesses, magazines, and online stores
The ability to craft powerful landing pages for any website without any knowledge of HTML/CSS
One of the best drag & drop page builders with multiple premade layouts, modules and sections
Aesthetic design & great graphics
Compatible with WooCommerce, Aweber, MailChimp and Google Maps
Useful documentation for people new to the WordPress platform
800+ Pre-made Designs
100+ Full Website Packs
Over 800 pre-made website layouts come packaged right inside of Divi for free. Brand new layouts are added weekly along with royalty free photos, icons, and illustrations
The Divi WordPress theme is most popular theme in the world and can be used for any purpose. It is a multi-concept theme, that owners can use to create a business website, a blog, an online portfolio site, a website for your hotel or educational institute, etc. The theme supports WooCommerce and other Extensions that give users the opportunity to create beautiful E-Commerce stores with it.
But the Divi theme is not only popular because for its elegant design and features but more for its flexible page builder called the Divi builder. The Divi WordPress theme is known for its flexibility and versatility. It is a multipurpose WordPress theme powered by the powerful Divi builder that makes website building a breeze for the website builders.
You can buy Divi WordPress Theme for an unbeatable Price at Pressdiscounter (4.29$). After your purchase you always have access to the latest vision of Divi WordPresse Theme through free updates for two years! Also we will provide technical support to give our customers the best advice how to work with this item.
---
Divi WordPress Theme Features
Divi builder – the impressive drag and drop page builder
The Divi Builder is now available as a standalone plugin, and will work with any WordPress theme — not just those from Elegant Themes.
Divi Builder may have started out as a back-end page builder tool, but it's now a true front-end visual editor. Thanks to this upgrade, rather than working in the back end or WordPress Dashboard area of your website, you're effectively live editing the front end of your website through a WYSIWYG (what-you-see-is-what-you-get) interface. You can easily create you own website with the drag and drop visual Content Editor.
As you can see from the screenshot, you can simply click on a page element — including text — and start editing it. As you're working on the front end of your site, you can see exactly how the page will look to your visitors.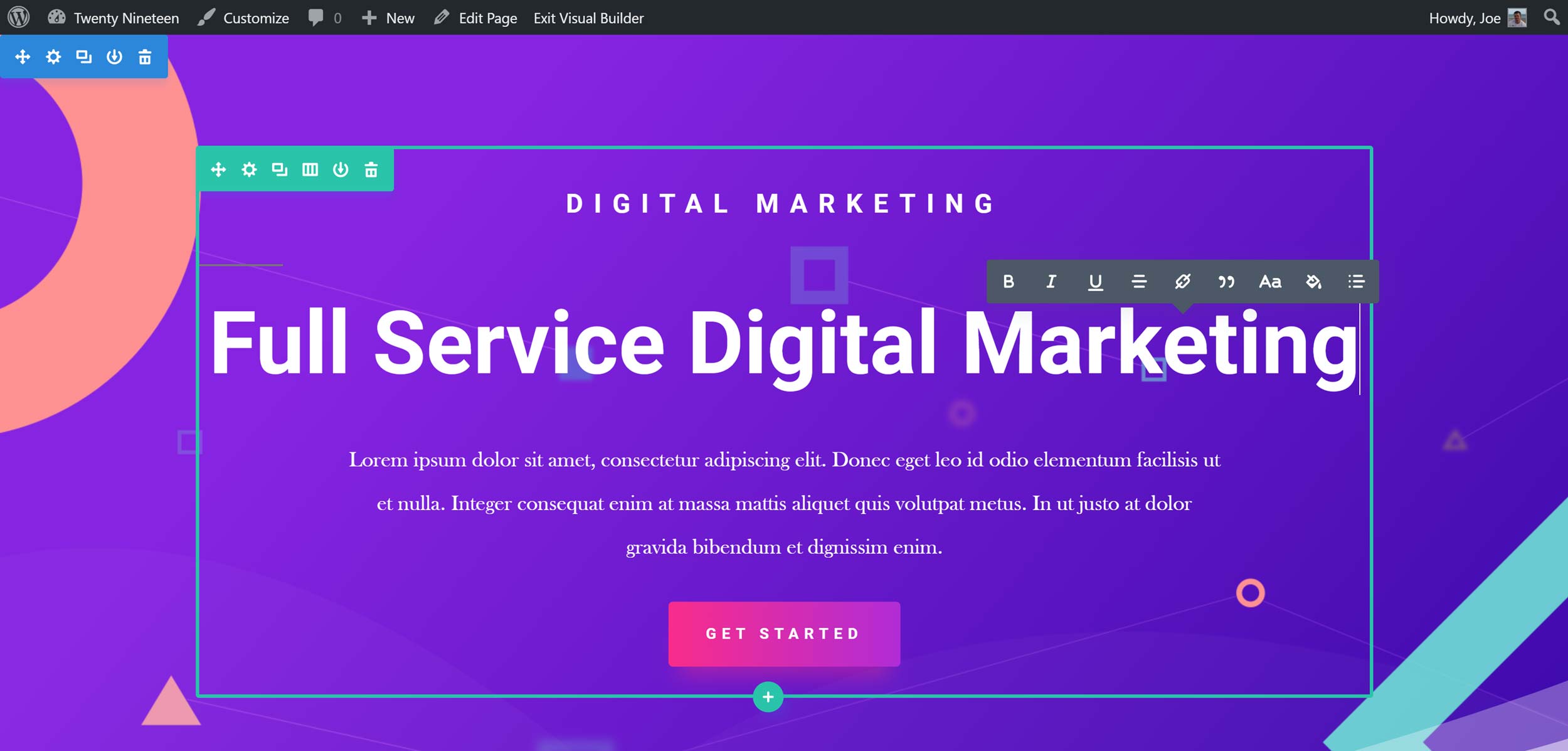 Thankfully, Divi Builder now lets you switch to wireframe mode, effectively hiding the content of each module and making the structure of the page more prominent. In wireframe mode, you get a good overview of the layout of your page and which modules are in use. You can then quickly drag things around and adjust the layout without the content of the modules getting in the way.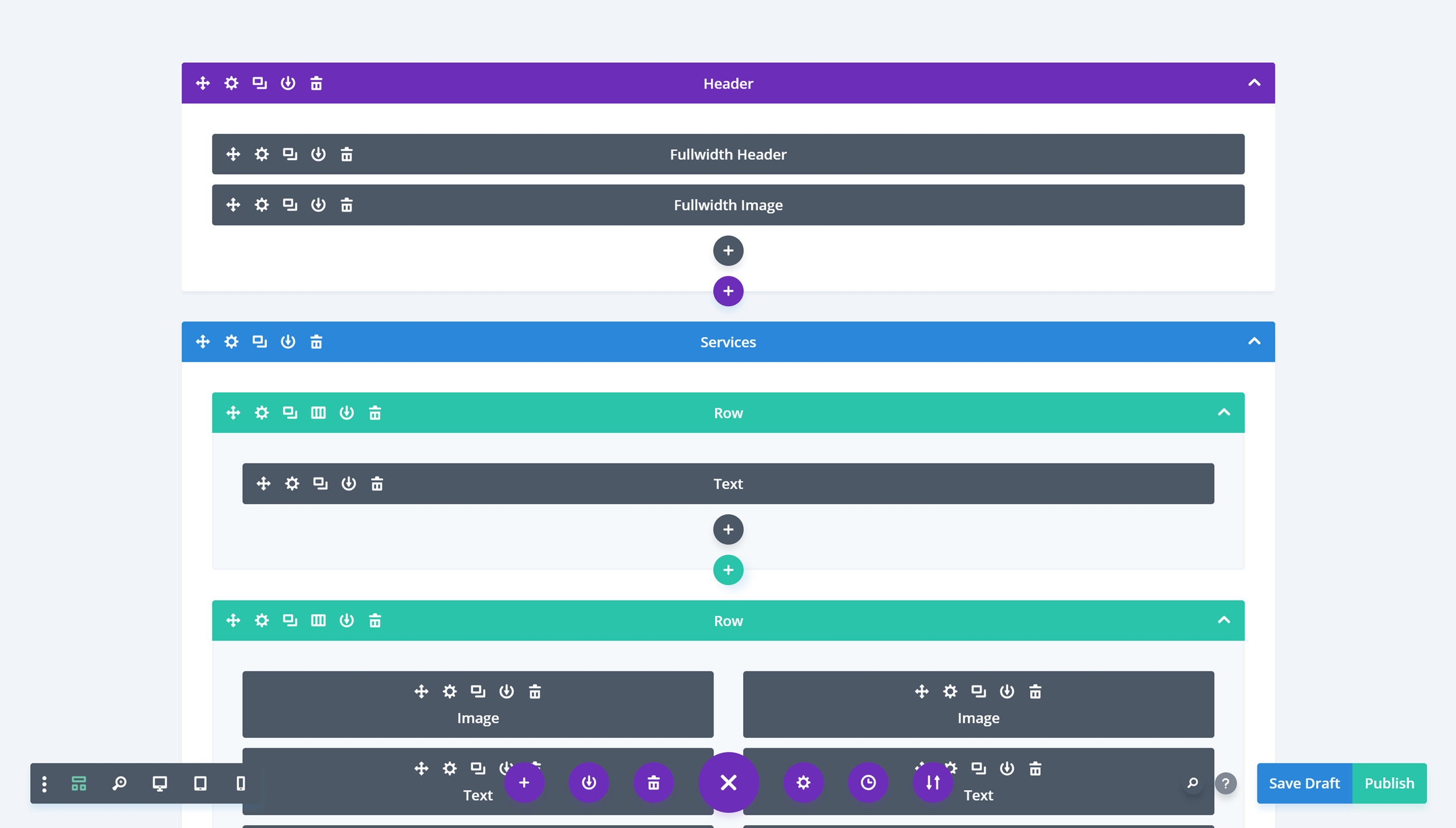 As well as the front-end visual editor and the wireframe mode, a few other features have been added to the Divi Builder interface since its release. Now you can easily undo and redo any actions you've performed in the editor, switch to a mobile viewport to see how your layout will look on a smartphone, and zoom in and out to get a good overview of the entire page.
Pressdiscounter already listed some of this above, but I want to give you a more comprehensive list here, just so you can realize how many features Divi really packs:
It allows you to design/build your site in real time. There's a live preview of everything you're doing. There's no need to fill out a form on some settings page, click 'Save' and then refresh the page to see if the effect is okay. Divi does away with all that.
Everything you see on the page is customizable.
Text editing is done in a click-to-type manner — basically, it works just like an MS Word document.
The layouts are all mobile responsive.
You get to use multiple rows, columns and content elements.
Divi comes with more than 20 pre-made layouts out of the box.
You can save your layouts and export/import them to use on other sites.
You can save your own global elements, which is handy if you have something you'd like to use multiple times throughout the site.
Nearly everything works through drag and drop.
Last, but not least, the library of content elements available is really impressive: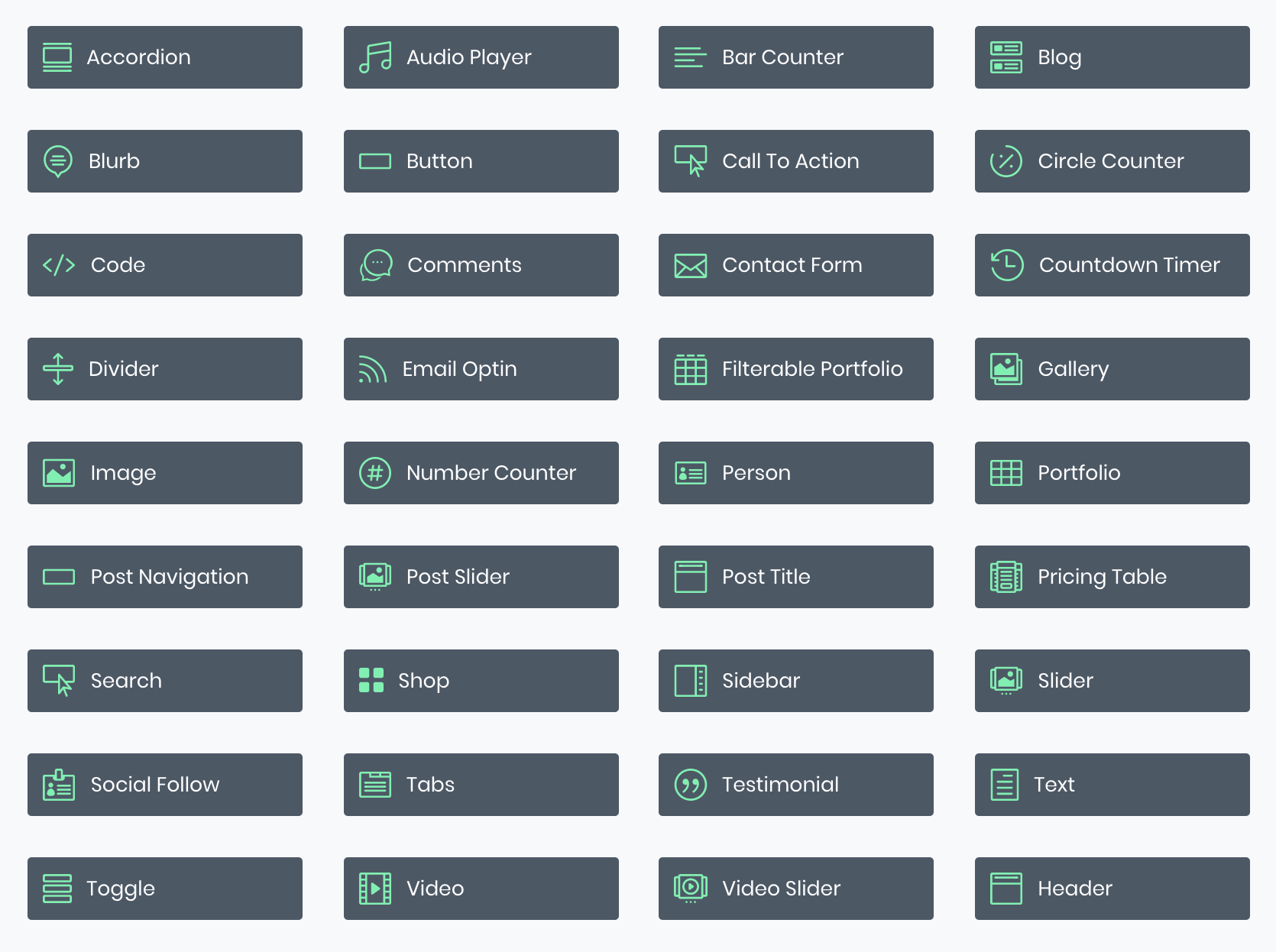 Also a very big point is that Divi WordPress Themes were translated in 32 different languages. That gives website designer and developer the opportunity to work with different languages.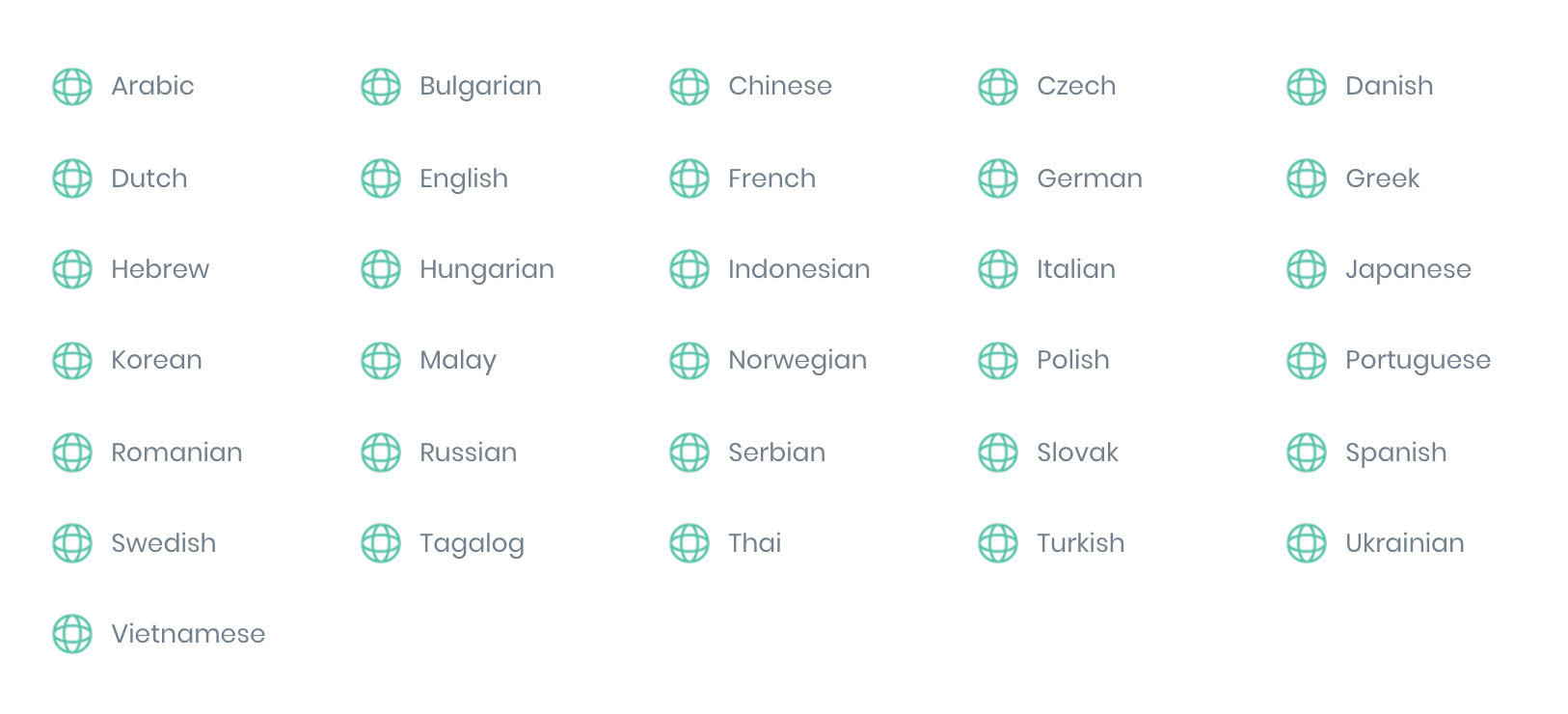 ---
Pricing
The Divi theme is a premium product, but the pricing model is an original one in the WordPress space. Basically, instead of paying for the theme itself, you buy access to Elegant Themes' whole catalog of themes and plugins. Currently, the membership comes in two flavors: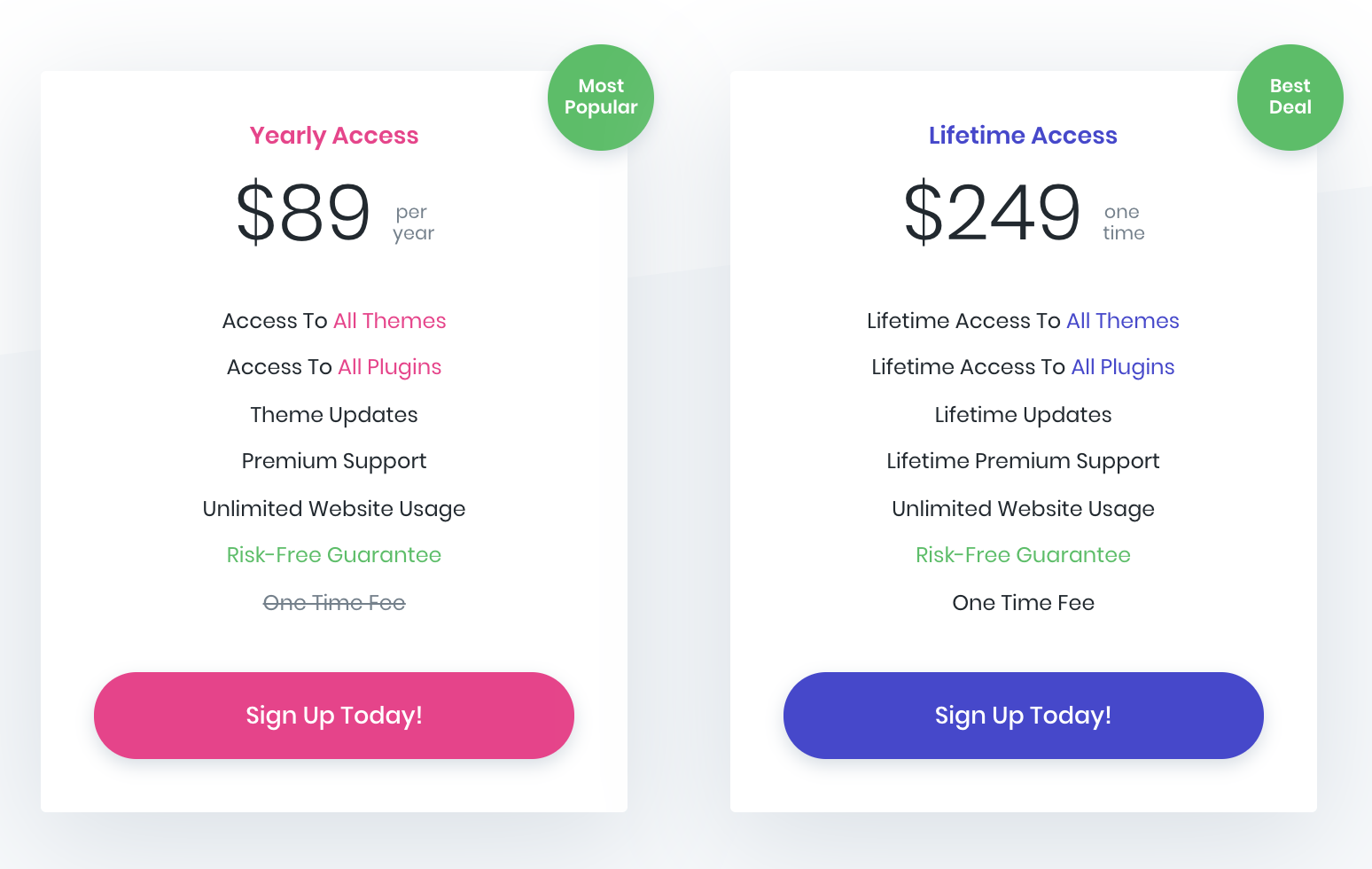 At Pressdiscounter you can buy Divi WordPress Theme 3.29.3 (latest Version) for only 4.29$! This Product includes the official Demos and the incredible PageBuilder.
---
Conclusion
Divi is obviously one of the best drag and drop page building tools you can use with WordPress. At an affordable price, the Divi Theme and the Divi builder has all the features and functionalities that can help you to create amazing websites in no time.
If you are trying to create your own website on your own for a while, you should try Divi. You can have a look at the Divi theme examples to find inspiration. These are beautiful websites created by Divi theme users to take their business to the next level. It is easy to use and comes with all the intuitive options to create your website without writing a line of code.
Pro
Front End Page Builder
Hundreds Of Templates
Inline Text Editing
Theme Lacks Many Modern Features
Responsive Editing
Global Elements